Pumps & Replacement Parts
AFT offers a full-service approach to ordering pump and replacement parts. We'll work with you one-on-one to identify your specific needs. With our deep inventory of the most commonly used pumps and parts, we can fulfill your oder quickly and maximize facility up-time. AFT offers a comprehensive selection of mechanical seals designed to address your requirements for knowledge, service, and value


Mody Pumps
Mody is an industry-leading line of Submersible Slim-Line Dewatering Pumps, Submersible Industrial Side-Discharge Pumps, Submersible Non-Clog Sewage and Sludge Pumps.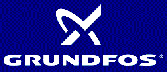 Grundfos
Grundfos centrifugal pumps and systems are available for water applications in industry, irrigation, heating and wasterwater treatment.

AMT
AMT provides a wide range of electric and engine driven centrifugal and diaphragm pumps in cast iron, bronze, stainless steel and aluminum. AMT also manufactures a broad array of hand and barrel pumps for industry.

ANSI Process Pumps
Advanced Fluid Technologies carries products that meet the American National Institute Pump Standards (ANSI), which provide for industry standards for bolt locations, distance between suction and discharge nozzle centerlines and the height of the pump coupling. Contact us for specific information on how we can help you meet your industry's compliance standards.