Gaskets & Teflon Products
Advanced Fluid Technologies is proud of our partnership with the leading provider of Teflon products, UFC Fluorogreen. The Houston based firm manufactures its entire range in the USA under the mission statement "Staying ahead of the competition through quality and innovation." That's our kind of mantra.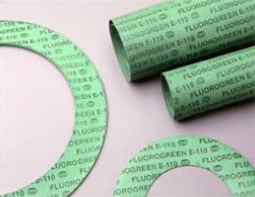 Ring and Sheet Gasket
As a leading manufacturer of Virgin PTFE and PTFE filled materials, UFC Fluorogreen is capable of offering standard and custom sized gaskets to distributors such as AFT.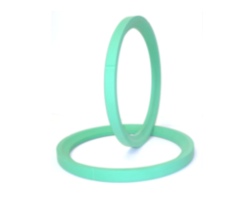 Ball Valve Seats
One significant feature of the seat is that they are "floating" so that the ball can shift axially under pressure. The floating ball design avoids the need for similar supports or other costly alternatives.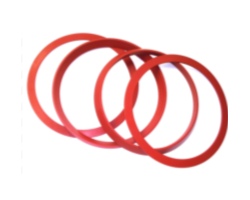 Diagonal Packing
Main shafts in processing equipment can be costly to replace if it is not properly protected from mechanical wear from the usual lubricant seals.  Ordinary seals commonly used on process equipment, have extremely limited life and may cause considerable damage to the shaft it is sealing.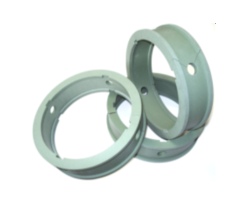 Lantern Rings
A Fluorogreen Lantern Ring is a superior lantern ring installed near the center of the packing box which is fed cool clean liquid from the pump discharge or from an external source.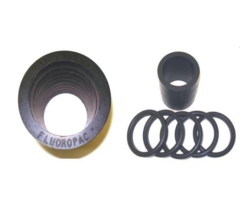 Soot Blower Packing
UFC Fluorogreen has produced the FluoroPac Soot Blower Packing set using E-900 to protect high temperature machinery against wear in inefficiencies.

A better teflon solution.
Advanced Fluid Technologies isn't the only company that's noticed the superior pressure sintering developed by UFC Fluorogreen. The company is also trusted by NASA, Lockheed Martin and even the United States Air Force.